Kukmin Daily Newsletter
Issue 10
August 13, 2019
Seoul, Korea
Greetings from Seoul!
In this issue we bring you updates on the churches' efforts to realize peace on the Korean peninsula, and on problems currently affecting Korea-Japan relations. We also address the longstanding need for a children's Bible, and share concerns over changing policies related to disabled persons. Finally, we tell the story of a book our Korean readers have loved. On August 15, we celebrate National Liberation Day, which is particularly meaningful this year as new light is being shed on our history.
Korean and world churches persevere for Korean peace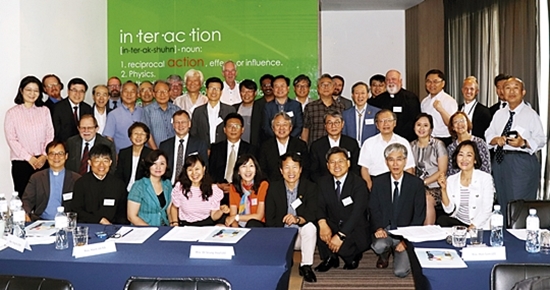 The Korean churches, South and North, together with the world church, have called for a speeding up of the peace process around the Korean peninsula. On July 9~12, the Ecumenical Forum for Peace, Reunification & Development Cooperation (EFK) met in Bangkok, Thailand (photo). The 46 participants came from 11 countries and 30 some organizations including the National Council of Churches in Korea (NCCK; Rev. Lee Hong-jeong, general secretary), the Korean Christian Federation (KCF; Kang Myong-chol, chairperson), and the World Council of Churches (WCC). The South Korean group of 20 included NCCK General Secretary Lee and members of the Inter-Korea Exchange Group of South Korean Churches; they were joined by KCF Chairperson Kang and three others from the North. The English-language statement released by EFK focused on five areas of cooperation for peace and security: Support for the Panmunjom Declaration, opposition to military exercises on the Korean peninsula, full implementation of the North Korea-US joint declaration, easing of the sanctions against North Korea, and reconciliation worship services in Washington, DC and other cities to mark the 70th anniversary of the Korean War in 2020.
The 2019 North-South Common Prayer for Peace and Reunification of the Korean Peninsula, created together by NCCK and KCF and announced on July 31, opens with these words: "Lord, we were once one country. We were one 100 years ago when we cried out for Korean independence against the tyranny of Japanese imperialism." The prayer continues, "Lord, let us never again attempt war on this land, and let us establish our own permanent and peaceful regime that no foreign powers can avail… We pray that the South and the North will lean on one another and share life together." The prayer also appeals for the reopening of Kaesong Industrial Complex, and the restarting of tours to Mt. Kumgang.
Korea-Japan troubles challenge missionaries to be reconcilers
Due to the Abe government's trade retaliation measures, Korea has been removed from the "white list" of nations receiving preferential treatment. Now Korea-Japan relations are in a woeful state, and Korean church missions in Japan may face hardships as well. Former Overseas Missionary Fellowship (OMF) missionary to Japan Kim Seung-ho said, "The Japanese people are telling us, 'If we just listen to the two countries' political leaders, both countries are bad and both peoples are bad. But when we meet and talk with the missionaries, we realize this is a misunderstanding, and we feel ashamed.'" Kim said that this confession points to the need for missionaries to strengthen their role as reconcilers, utilizing their familiarity with Japanese culture and language, and that such a role can enhance government-level efforts. Hwang Seok-cheon of the Global Mission Society (GMS) of Presbyterian Church in Korea (Hapdong), a missionary in the Fukuoka region for 22 years, said, "In difficult times, the Korean churches should continue to communicate God's love and care without prejudice, promoting harmony and mutual existence. Let us pray, in Christ's love, that we may avoid antagonism and prevent the cancellation of mission trips."
NCCJ Leader Kim Sung-jae: "The time has come for democratic movement in Japan"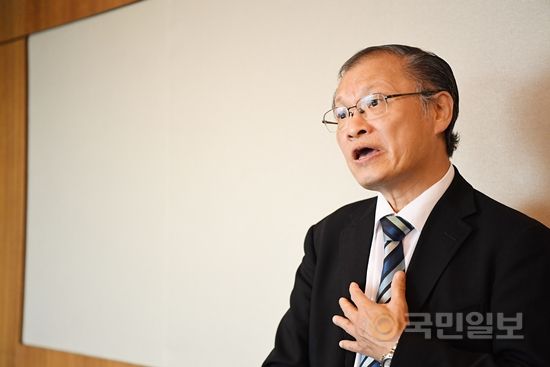 Rev. Dr. Kim Sung-jae (66, photo), born in Japan as a second-generation Korean, or "Zainichi (在日)," is general secretary of the National Christian Council in Japan (NCCJ). Elected last year, he is the first Zainichi to hold the three-year post. "The origin of the conflict stirred up by Japan's export restrictions against Korea is this," Kim said at a press conference in Seoul on July 17. "During the 74 years since the war's end in 1945, the Japanese government has not been able to set things straight with regard to the implications of its colonial rule and war. Japan has only showed obedience to the US, to which it lost the war, while evincing no sense of responsibility toward South Korea, North Korea, China or the rest of Asia. Today we see the result of this failure to apologize for colonial domination. Within Japanese society, Christians have been the first to recognize responsibility for the war, and their confessions of faith contain apologies for the colonial rule." Looking to the future, Kim continued, "If the 1980s was the era of South Korean democratization, now is the era of Japanese democratization. We need a democratic movement to block the stubborn Abe regime, even if it is simply to protect Article 9 of the Constitution, which outlaws war. We should follow the model of Korean civil society's candlelight movement. This year marks the 100th anniversary of the March 1 Movement, and the centennial of the Independence Declaration in the auditorium of the Tokyo YMCA on February 8, 1919, at the initiative of overseas Korean students. During this summer, in both Seoul and Tokyo, I hope we can hold joint Korea-Japan prayer meetings for reconciliation and peace."
Children need a Bible they can understand
Bible education is a growing trend in Korea, with young people reading the entire Bible, and elementary school students doing QT. At the same time, however, there is no Korean Bible made specifically for children. The words and sentences in existing Bibles are too difficult for children to read and understand by themselves. Many Sunday schools use the New Korean Revised Version, which came out in 1998 and has been revised twice since, but it is rooted in the Korean Bible translated by missionaries in 1911. Some publishers have produced "children's Bibles" by changing Jesus' mode of speaking, for example, but these are not actual translations.
Prof. Park Sang-jin of Presbyterian University and Theological Seminary said, "Getting children to read the Bible is a shortcut toward educating them in a healthy faith… To help their understanding, we need to produce a variety of supplementary materials that are easy to grasp." He added, "The important thing is that they do not feel resistant after reading the Bible, but understand it and make it their faith… To think that reading the Bible is the same as understanding it, is not an effective educational approach."
There have been attempts to produce a children's Bible. The Korean Bible Society conducted research for such a project in 2000, with scholars studying problems and possibilities in depth, and gathering examples from other countries. Unfortunately, the discussions did not bear fruit. The need for a children's Bible has increased, and the time is ripe, as KBS is currently working on a new Bible translation for the younger generation, to complement the New Korean Revised Version.
Churches on need-based system for disabled persons: "There's still a long way to go"
July 1 marked the start of gradual abolition of South Korea's 31-year-old disability grading system, replacing it with a need-based system. Church circles, which have led in efforts to raise social awareness and improve the rights of those with disabilities, agree with the direction of the policy change, but say there's still a long way to go before disabled persons will experience the changes they have been hoping for. Rev. Lee Gye-yun (Mission Council for Disabled Persons) said in a telephone interview with Kukmin Daily on July 7, "Just as God did not create persons in six varieties, but made each one different, it is right to establish a policy based on the particular situation of each disabled person." But he warned, "If the government cannot guarantee expanded support or qualitatively better services, this will constitute nothing more than the combination of the six-level system into two levels (serious and mild)." The church's role also is important at this time, for the building of a healthy, integrated society of disabled and non-disabled persons. Lee Jae-seo, president of the World Association of Milal, said, "We will be able to realize the meaning of mission for disabled persons when we see them as our companions in the building of God's kingdom, not as targets of our beneficence or as church outsiders."
Book made of documentary film "Church Brother"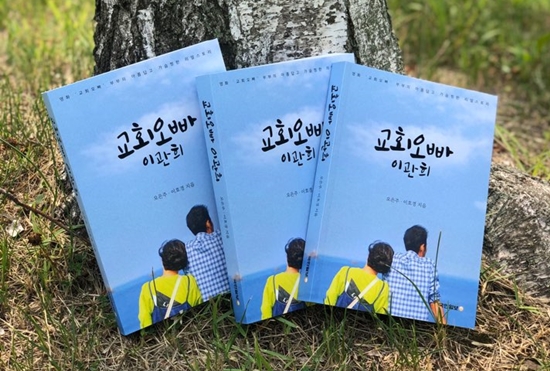 The story told in the moving human documentary "Church Brother," which drew 100,000 viewers, has now come out in book form. The late Elder Lee Gwan-hui was diagnosed with 4th term colorectal cancer the day his wife Oh Eun-ju came back home with their first daughter from postnatal care. His mother died soon after, overwhelmed by the shocking news of her son's impending death. Added to all this, his wife was diagnosed with 4th term hematologic malignancy (blood cancer), thrusting Elder Lee into unbearable suffering. Even on the border between life and death, however, he never gave up or despaired. He was filled with thankfulness, and did his best not to lose his faith while continuing to fight the cancer. He passed away last year on his birthday, September 16, leaving his wife and daughter. The book includes many stories of the couple's love and faith, from their first encounter all the way to Lee's suffering, as he struggled to live fully, one day at a time, testifying to God's love. Lee's pure faith makes readers question their meaning and purpose of life: How will I stand before God?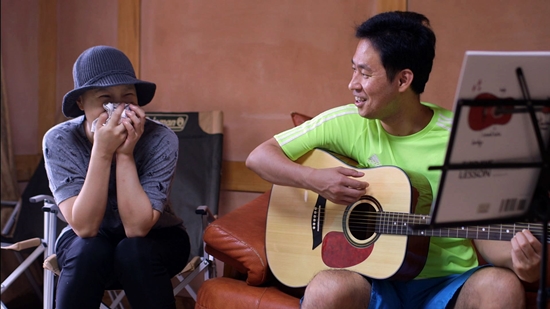 박여라 영문에디터 yap@kmib.co.kr
GoodNews paper ⓒ
국민일보(www.kmib.co.kr)
, 무단전재 및 수집, 재배포금지