March 9, 2021
Greetings from Seoul!
Many migrant workers in Korea join churches, for many reasons, whether or not they come from Christian backgrounds. One migrants' church has tracked how its former members are sustaining their faith life, back in their home country of Thailand. Here we share those findings, together with a follow-up on a story in Issue 45.
We pray that this season of Lent will be deeply meaningful for you, as well as for us, reminding us of our commitment to live according to God's design.
"Being different should not mean giving up one's dream to be a pastor"
The Presbyterian Church of Korea (PCK Tonghap) Mission Council on Welfare for the Differently Abled recently issued a statement titled "Our position on churches' refusal to offer practicum to a differently abled seminarian, thus distancing him from theology." The statement came in response to a
Kukmin Daily news report last month on the situation of Yu Jin-u
, a student at the Hanshin University Graduate School of Theology. The statement, pointing out that "Mr. Yu's experience is not limited to one denomination, but has been an ordinary occurrence throughout the past 130 years of Korean church history, up to the present," urged that attention be focused not merely on relieving the harm done to Yu and other differently abled ministers as individuals, but more importantly, on preparing measures for overall institutional reform of the Korean church.
Rev. Lee Gye-yun, who heads the Mission Council on Welfare for the Differently Abled, said in a telephone interview with Kukmin Daily on February 21, "The grave reality is that simply due to being differently abled, one is not allowed to minister in a local church but can only serve at a non-church agency or as the pastor of a differently abled congregation." He explained, "The Korean church has put a few differently abled persons in top positions, such as Lee Jae-seo (visually handicapped), the president of Chongshin University, and Chae Eun-ha (who is physically handicapped), the president of Hanil University and Presbyterian Theological Seminary. Nevertheless, the process of awareness-raising about discriminatory treatment of differently abled persons in the field of ministry is proceeding at a snail's pace."
Yu Jin-u said in a phone interview, "Following the Kukmin Daily news report, I received word from Hanshin University Graduate School of Theology that they would mediate a place of ministry and a scholarship for me, but I politely declined… From the start, I was not seeking relief for myself as an individual, but was raising my voice for broad, systemic reform of the Korean church as a whole." He added, "The National Council of Churches in Korea (NCCK) is currently doing a study on the actual conditions of differently abled seminarians in each denomination… I only hope that in future, others will not have to go through a repeat of my experience."
Thai Fellowship Church members met new faith in Korea; how are they doing back home?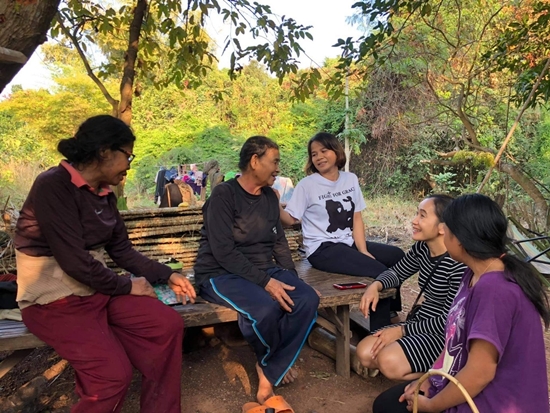 Thai Fellowship Church in Uijeongbu, Gyeonggi-do, was established in 2001 for people from Thailand employed in Korea. After meeting Christianity in this country, many members of the congregation have returned to Thailand, and recently the church did a survey to find out how they are sustaining their faith back home. Missionary Lee Yong-ung of Fellowship Church explained, "They came to the wilderness of Korea to earn money, and in the church they found security and received help, which enabled them to live a changed life… The problem is whether or not they can maintain their faith after leaving Korea."
The study targeted 42 baptized church members who had returned to Thailand after experiencing faith life at Fellowship Church for at least six months during 2010~2020. Former members who could not be contacted were not included in the study. For 88% (37 persons), their Christian life began in Korea. 5 persons (12%) were practicing Christians before coming to Korea. 31 persons (73%) have sustained their faith after returning to Thailand. More specifically, 22 are continuing to engage in regular Sunday worship, and 9 said they are keeping the faith, though their present circumstances don't allow church attendance. On the other hand, 4 persons (10%) either refused to respond to the study, or seemed not to have sustained their faith life, and 7 (17%) clearly replied that they are not doing so.
Fellowship Church took notice of the 11 who have not continued with the faith. Missionary Lee suggested, "Mission organizations and churches should work together to design disciple training for foreign workers in Korea, so that upon their return home they may continue their faith life and provide leadership for others."
박여라 영문에디터 yap@kmib.co.kr
GoodNews paper ⓒ
국민일보(www.kmib.co.kr)
, 무단전재 및 수집, 재배포금지