June 15, 2021
Greetings from Seoul!
All these years up to now, when we are seeing and feeling climate change on a daily basis, we humans have carelessly ignored our negative influence on Mother Earth. Now the global goal of limiting the temperature increase to 1.5 degrees Celsius up to the year 2030 looks impossible, and government "green" talk seems empty. It may be too late. Nonetheless, as God's children, we must do all we can to stop the planet from burning up. This newsletter shares eight examples of Korean churches committed to reducing global warming. Its second story gives us a glimpse into the situation in Myanmar, through two letters sent to the National Council of Churches in Korea by persons receiving help from Koreans. Let us continue to pray and to seek practical ways to help our sisters and brothers who are struggling for democracy.
[Green Churches] "Stewards of creation" at time of climate crisis
Around the world, major nations and transnational corporations are seeking and putting into practice various methods to stop global warming. What contributions can the Korean churches make toward ending climate change? Let's find out what "This Year's Green Churches, 2021" have done, resulting in their selection by Christian Solidarity for Environmental Movement (CSEM) and the Life Culture Committee of the National Council of Churches in Korea, for recognition on June 6, Korea's 38th Environment Day.
"We're holding cosmic life tight!" These words, which we might expect from a movie superhero, are shouted by members of the "cosmic life committee" of the environment department at Jeonju Gobaek (Confession) Church (Rev. Lee Gang-sil) in Wansan-gu, Jeonju. The members of this cosmic life committee, whose realm of environmental care includes the cosmos, are all the members of the church.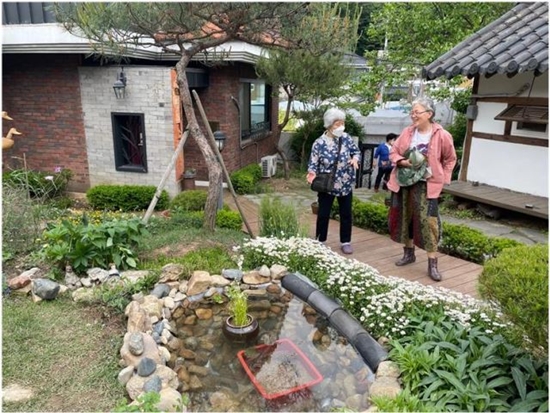 Gwangju Gyelim Church (Rev. Choi Yo-han) in Dong-gu, Gwangju, which belongs to the Presbyterian Church in the Republic of Korea (PROK), built a new worship hall in 2017, with the goal of constructing an environmentally friendly building that would minimize carbon emissions. It has on its roof a large-scale solar power plant that produces renewable energy; there are facilities for rainwater storage and underground water conservation; and the church members also tend a garden with a pond in the churchyard, and a roof garden. The church has opened a "Little Library of Plant Picture Books" on its first floor, with more than 1,000 books about nature, and is doing environmental education with the next generation in the local community.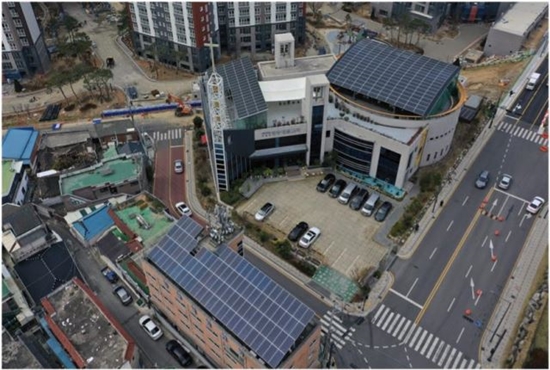 Zion Church (Rev. Kim Yeong-jin) of the Presbyterian Church of Korea (PCK Tonghap) carries out environmentally friendly activities through a ministry reflecting cultural and ecological sensibility. The church has remodeled a member's pig barn into a forest called "Sinjungni Arboretum," where it is awakening next-generation sensibility through after-school programs for elementary school children.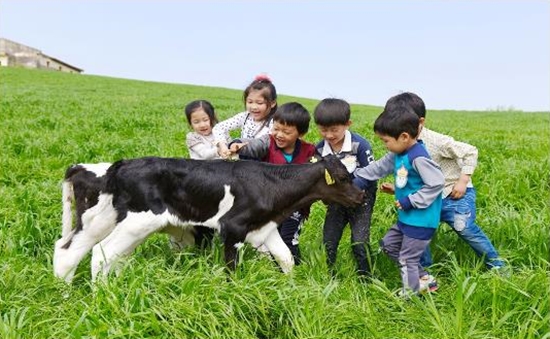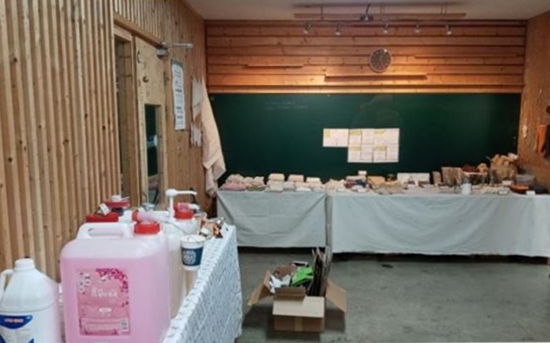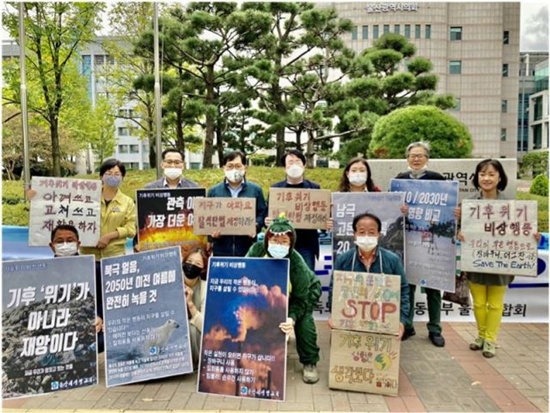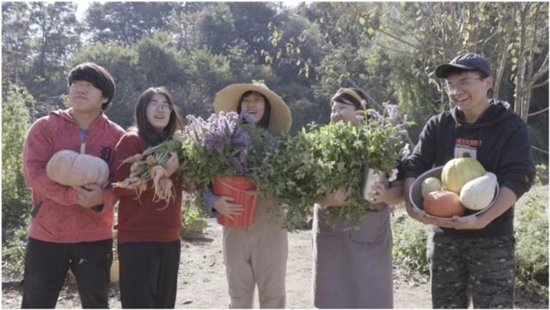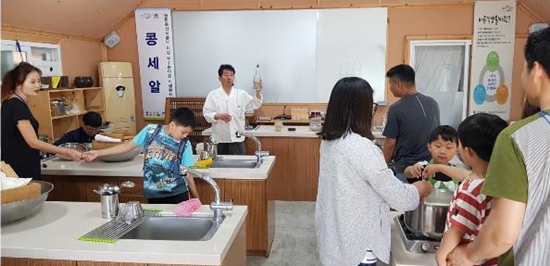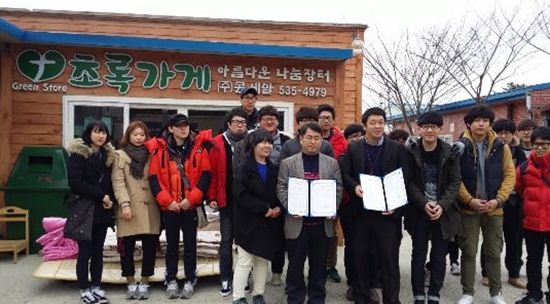 *Full story in Korean is available
HERE
.
"Thanks to Korean Christians who have wept with those who weep"… A letter from Myanmar
Former teacher Maso (not her real name) lives with her taxi driver husband, their son, who recently passed the university entrance exam, and their middle school daughter. Maso was diagnosed with cancer last year, and in February, supporting Myanmar's civil disobedience movement (CDM) against the military coup d'etat, she offered shelter to people fighting in that movement. She was immediately charged under Article 505 of the Myanmar Criminal Code, and had to move to a faraway region to avoid punishment; even though her condition required blood transfusions, she said, she could not receive support.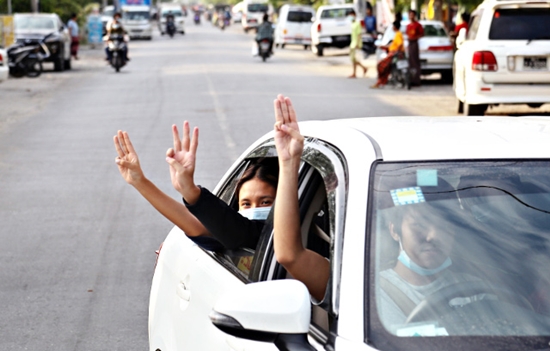 Maso wrote in a letter: "At that difficult time, I received financial support sent by Korean 'Christians.' I was so happy to be able to get treatment, which gave me great courage. I, too, will pray for everyone in the Korean church who is praying for Myanmar. I will stand together with the people of Myanmar until they win their revolution. Thank you!"
Sa Paing (not his real name; 23 years old), who works as a stonemason in Yangon, is the oldest son of a family of six, and has taken responsibility for their livelihood since his father's death. He was among those shot and seriously injured when the military opened fire on demonstrators this past March 14, in the bloodiest incident of the Myanmar uprising so far. He underwent surgery the same day, and at the beginning of this month had a second operation. Since the bullet wound prevents him from working, his younger sister is now employed as a domestic worker, he said.
Paing wrote, "I was happy to receive support for my medical treatment and my family's living costs. I cannot work for the next five months, but thanks to this support, we can endure. I do not regret my participation in the Spring Revolution, but feel proud. After my recovery, I will continue taking part in the revolution."
Among the letters received from Myanmar by the National Council of Churches in Korea (NCCK), some were translated from the local language into Korean by the NCCK international committee and were made public on May 30. Thankfulness and hardship: these are the main themes of responses sent to Korean churches that have helped those risking their lives in Myanmar's fight for democracy. The letters contain Myanmar citizens' determination to stake everything on their struggle.
NCCK's international department director, Rev. Shin Seung-min, said, "I hope the Korean church's support for Myanmar is not a temporary surge, but will continue into the future, for the next 2~3 years."
박여라 영문에디터 yap@kmib.co.kr
GoodNews paper ⓒ
국민일보(www.kmib.co.kr)
, 무단전재 및 수집, 재배포금지