June 28, 2021
Greetings from Seoul!
Reflecting on the past one and a half years, it is obvious that COVID-19 has changed many aspects of our lives. Such changes are part of the stories in this newsletter, one about a disrupted plan that turned out well for everyone, and another about a seminary that abandoned 'hygienic' remote-class learning and welcomed its students back on campus for the spring semester, maintaining anti-virus precautions, but determined to support students' balanced studies for their future. COVID-19 is indeed a difficult challenge. May God's constant guidance and grace be with us all.
"Bibles and farm tools are on their way to Tonj, South Sudan"
Lee Gwang-hui, who is not just among the "top 1% of Korean designers," but is also carrying out relief activities for Africa as the representative of international NGO Mango Trees of Hope (Himango), was to go on sabbatical last year with plans to spend meaningful time in Tonj, South Sudan. But COVID-19 blocked her plans.
Unable to travel, she decided to send things needed for farming. Two containers were loaded with two tractors, 10,000 packets of seeds, and 500 farm tools including hoes. Also loaded were 90 computers, 500 bags of cement needed for construction of an elementary school for children with Hansen's disease, electric saws, 500 mattresses, disinfectants and other supplies. LS Mtron CEO Ku Bon-gyu donated 200 million won to cover the purchase of the tractors, each more than 70 million won, and logistics costs.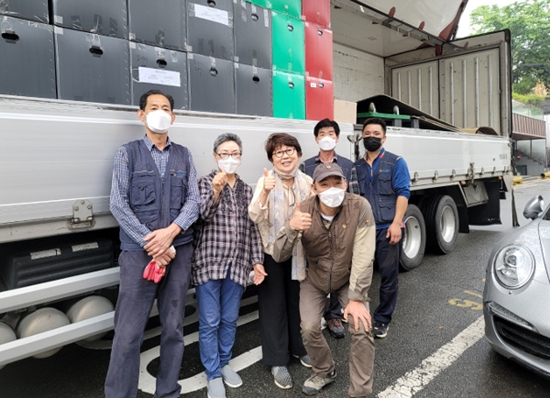 Rev. Jo Jeong-min of Basic Community Church, which carries out a Bible-sending ministry for Africa and other countries, connected Himango with Agape, a specialized Christian publisher with whom he has close ties. Agape just happened to have 2,000 some English Bibles, which it provided at a discount. Rev. Jo and his church paid for the Bibles. "I'm very thankful to be given this opportunity," Jo said.
Representative Lee said, "It looks as if God wanted to send Africa food for the body through farming, and food for the soul through the Bible… It was possible because we did it together." At the time of this report, the ship carrying the containers was proceeding towards Mombasa, Kenya.
"Good education needs demonstration and discussion… Students' future is at stake"
Korea Baptist Theological University/Seminary (KBTUS) resumed on-campus classes at the start of the first semester, 2021. During this time, the Ministry of Education has advised all universities to conduct their classes online, and it is now considering whether to recommend more leeway for face-to-face classes in the fall semester.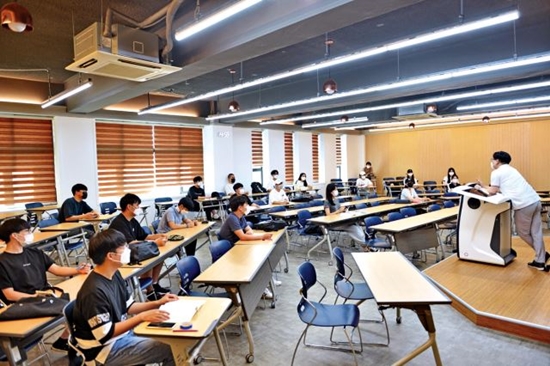 KBTUS was concerned about the imbalance in students' education. Kim Jae-jun, who entered the university's counseling psychology department last year, experienced campus life for the first time this semester, after a year of online classes. "At first, I had looked forward to the recorded videos, because I could watch them repeatedly, but as time passed, I became negligent," he said.
The professors, too, complained of difficulty. Old Testament Professor Ki Min-seok said, "In order to make a 25-minute video, I had to invest at least two hours in editing… I needed to spend time preparing the lecture itself, but my focus was redirected to editing."
KBTUS Chancellor Kim Seon-bae explained the school's reason for resuming on-campus classes. "Effective education happens through demonstration and discussion, but these are not possible in the online realm. This was an issue affecting the next decade of our students' lives," he said.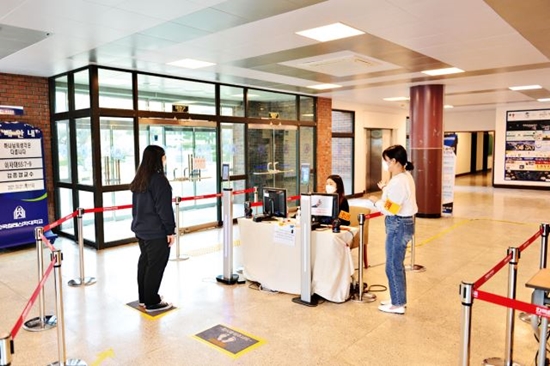 Students at the university showed a high rate of satisfaction with their spring semester on-campus classes: 56.1% rated the experience positive, and 19.4% negative. In particular, with regard to faculty-student and student-student interactions, the positive evaluations reached 75.5%. The students also agreed on the necessity to continue on-campus classes next semester. 33.8% indicated that they "want this very much," and another 13.5% said they "want it."
박여라 영문에디터 yap@kmib.co.kr
GoodNews paper ⓒ
국민일보(www.kmib.co.kr)
, 무단전재 및 수집, 재배포금지